How can Smart IT help?
Read our IT support case studies
At Smart IT, we want to be able to show you the tangible evidence of how we are helping clients achieve higher productivity and business performance using Odoo software technology.
Case studies

Choosing an open ERP system which fits your company can have a strong impact on your future growth and profitability.
Odoo provides flexibility and freedom to adapt to change quickly, whilst keeping your development costs down.
Here are some illustrative examples of what we are achieving for various industry clients using Odoo:

Ormrods Solicitors & Advocates
It's a fact of life that website technology is ever changing and rapidly evolving. Responsive website design maintains a strong digital presence and ensures ease of use: both are important aspects for any modern professional business to consider.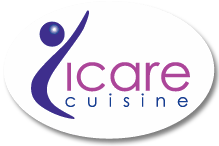 Entering the world of e-commerce for the first time can be a daunting experience unless you have the right expertise backing you all the way and ensuring that you choose the right online platforms for your business.

The company called upon the expertise of Smart IT from the outset to analyse its business proposition and advise on technology design, setting up network infrastructure with the right hardware, and utilising appropriate invoice discounting software.
Interested in an Odoo demonstration?
Book your demo today to make your workplace more efficient