Accurate, efficient finance and accounting processes are critical for any organisation's success. They dictate your cash flow and profitability, your relationship with customers, partners, and suppliers, and your ability to plan, project and strategise.
Odoo Accounting manages all your organisational accounting processes, from accounts receivable and payable to financial reporting, from inventory valuation to tax calculations – all across both cash-basis and accrual accounting methods. It enables your accounting functions to operate more efficiently, more accurately and fully in line with all relevant regulatory and legal frameworks. In turn, your accounting personnel is freed up to spend more time on more complex and strategic tasks.
No matter what sector you operate in and the size and ambitions of your business, Odoo Accounting can be tailored to be the perfect fit. And as part of a much wider ERP software ecosystem, rather than a simple bookkeeping tool, Odoo Accounting offers a rich array of features and aims to integrate your accounting processes thoroughly into your business planning and wider project management.
The final system created by Smart IT is excellent and has completely overhauled how we do things resulting in measurable time and cost savings.



Smart IT has been invaluable in helping Odoo work for us. The team's analytical approach helped us really understand where we needed Odoo to be altered and amended, and the automation they introduced has sped up our internal processes and improved our customer service experience
With this project, we haven't only gained an efficient system, but a whole new way of working.
Streamline and strengthen your finance with Odoo Accounting
Odoo Accounting offers end-to-end solutions for your accounting processes from the simple to the complicated. It is much more than a set of tools; it is part of a rich ERP ecosystem, in which every module and application aims to streamline, simplify and strengthen your core business processes, and unlock valuable business intelligence.
At Smart IT, we take the time to understand your organisation's workflows and processes, and implement Odoo Accounting in an utterly customised way, perfectly aligned to your finance and accounting processes and goals.
Our integrated workflow processes implemented with Odoo can cover all stages of your finance and accounting function, including:
Invoicing, from creation to reconciliation

Accounts payable

Chart of accounts – balance sheets and P&L accounts

Journal entries

Reconciliation of credits and debits

Bank reconciliation

Tax calculations and reports
Key features of Odoo Accountancy:
Odoo manages all organisational accounting processes, ultimately delivering a more streamlined, consolidated, efficient and accurate finance department. Free up your finance personnel's time to focus on strategic or complex tasks, and fully integrate their systems and data with your wider ERP practice.
Accounts payable : Record and manage bills, manually making them as paid or unpaid, or matching them to corresponding imported expenses

Invoicing: Odoo Accounting incorporates four invoice templates, customisable with your organisaton details. Reminders and warnings can be set for specific recipients. The entire invoice process, from creation to reconciliation is managed within Odoo.

Inventory management: Add items to the software, and mark them as items purchased or sold. Set tracking categories to keep your items organised, and add sales and purchase information. More sophisticated inventory management functionality can be added with the Odoo Inventory module

Client portal: Allow your own customers to view their invoices and pay them directly online, speeding up your payment processes and improving your customer relationships.

Expense tracking: Track expenses either by connecting to live bank feeds or by manually importing bank statements.
Chart of accounts: Odoo Accounting automates the creation of a default chart of accounts, which can be edited and amended as required. Alternatively, you can import your own chart of accounts.

Bank reconciliation
Fixed asset management: Run depreciation of assets and automate amortisation entries.
Budgets: Create budgets and run budget analysis reports.
Multiple currencies: Send and receive invoices in over 80 currencies, with exchange rates updated daily according to the European Central Bank and Yahoo Finance

Sophisticated reporting: All basic accounting reports can be run automatically from Odoo Accounting, and further analytic reports are also included, to give you more granular and intelligent visibility into your finance functions.

Intuitive dashboard: The dashboard is easy-to-use and customisable, with customer invoices, vendor bills, banking and cash available on the default screen.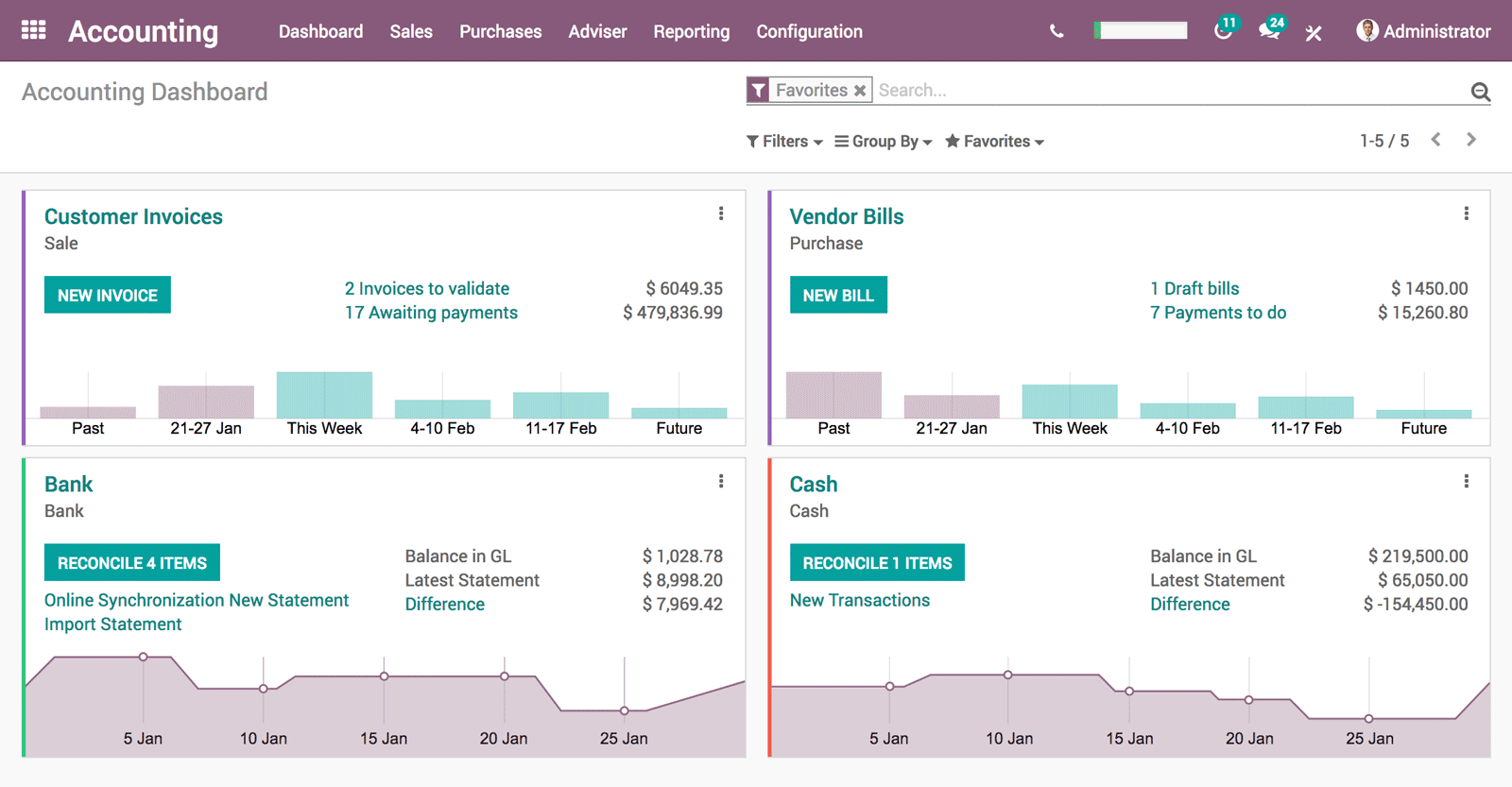 Fully integrated with other Odoo Accounting and Finance apps
Odoo offers a wide range of specialist accounting and finance apps, tailored to the precise needs of organisations across multiple sectors and industries. However specialised your finance functions, there is sure to be an app to suit – and it will integrate seamlessly with your core Odoo Accounting module.
A holistic, modular ERP system
Odoo's modular structure means you can mix and match a series of different modules and applications to develop a totally bespoke ERP platform, precisely attuned to your operations and objectives. Departments from sales and marketing to purchasing and manufacturing can all collaboratively use Odoo as it is integrated with everything you need to run a successful business.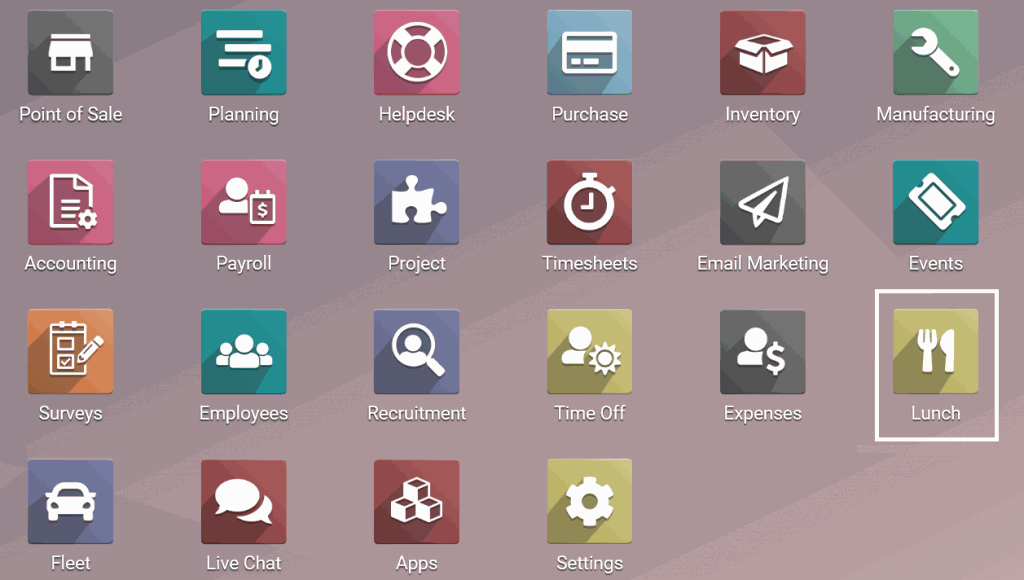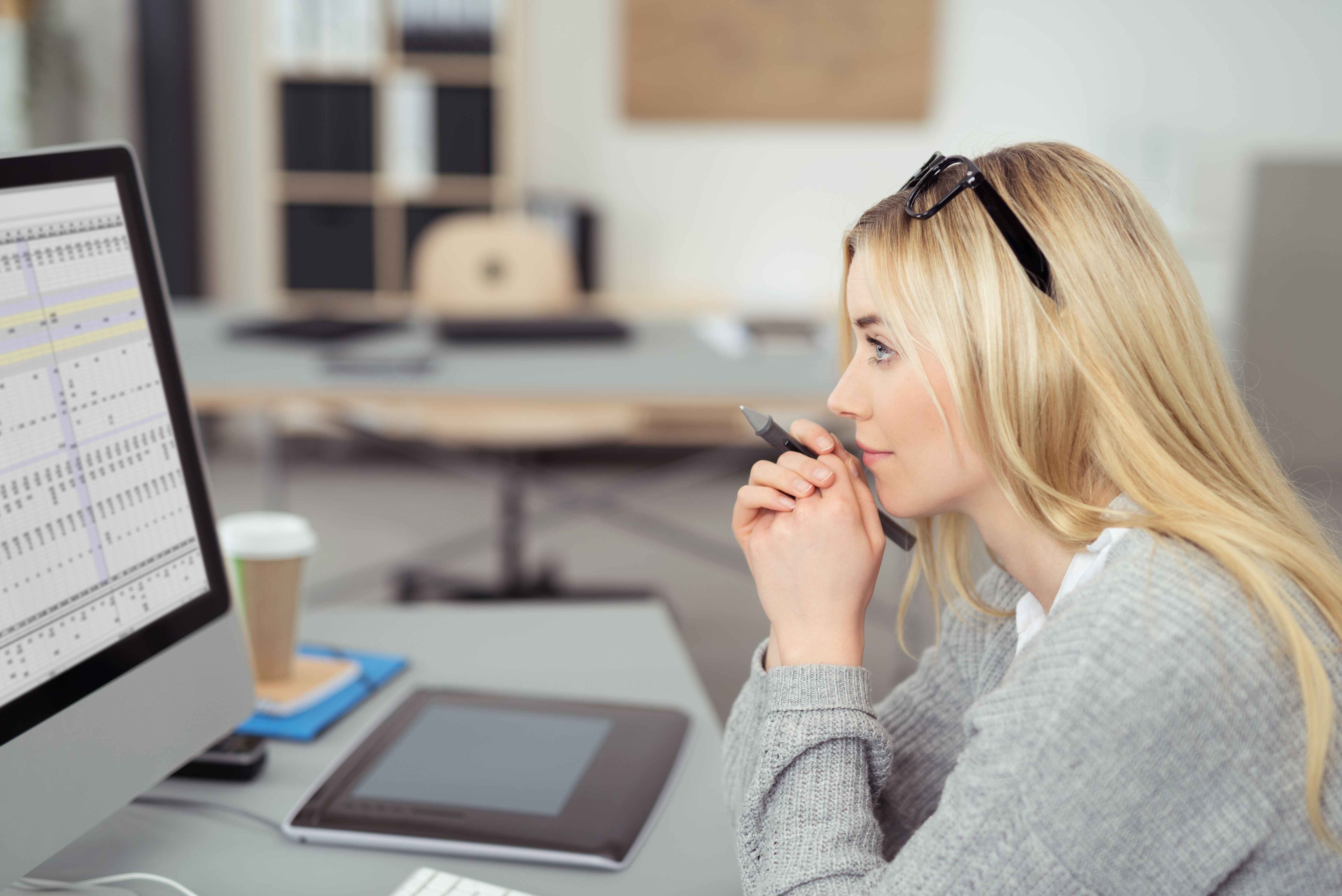 Get started with a free subscription bundle from Smart IT
At Smart IT, we know how important it is for your new accounting module to be set up smoothly, quickly and with seamless integration to your existing ERP system. We set up your system in a way that matches your accounting process.
Accounting Starter
Includes accounting and invoicing.
Revolutionise your accounting operations with no more spreadsheets. With a zero subscription and a 2-day Smart Pack for only £1200 you can be up and running in no time.
Accounting Advanced
Included accounting, invoicing, purchasing, expenses, and sales.
£147 per month for five employees and book a five-day Smart Pack for £2750 to rapidly realise a return on investment with full integration and smooth automation.
Accountancy Professional Services Smart Packs
Expert implementation by industry professionals.

Expert configuration to suit your specific business and process to avoid expensive customisations.

Customisation services including forms, reports, and workflows if your processes are complex.

Optimisation services to keep you enjoying the most value as possible.

Training, coaching, and business consulting to help you leverage the latest enhancements and best practices.

On-site consulting, if required.

Email and phone support for peace of mind.